Pluscloud: Creating Capacity For Software Development
Providing a range of high-quality customer contact tools and services, Pluscloud helps organizations to improve their customer relationships. An acclaimed Zendesk Implementation partner, Pluscloud is currently focussed on developing their own suite of customer services solutions, supported by a Proshore development team.
Renowned for being different, Pluscloud is an award-winning Zendesk Premier Solution Provider, based in the Netherlands and working with international organizations, from start-ups to scale-ups.
Pluscloud specialises in using innovative and powerful Customer Relationships Management (CRM) solutions to improve companies' relationships with customers. They offer a full stack team of consultants, engineers, and developers, providing consultancy, support, onboarding, training, development, and integrations. Whether your business needs a 360-degree view of their customers, onboarding for a new customer contact solution, or personalized training for your specific processes, Pluscloud offers the full range of services.
And through Zendesk, Pluscloud facilitates omnichannel customer support, by offering businesses and their customers' numerous ways to interact holistically across channels.
Proshore began working with Pluscloud in 2018 as the company looked to transition and scale from a consultancy to offering its own suite of software as a service, built around Zendesk.
In the past, Pluscloud relied on freelance developers to add capacity when it was needed for their projects. Often these projects were short-term, so it was difficult to find the right talent within a tight time frame, especially for a small company located on the High Tech Campus in Eindhoven.
Pluscloud previously tried bringing in remote freelancers from overseas, but they often had limited availability and were usually expensive to hire. In addition, they lacked the relevant development knowledge and had a limited understanding of the expectations of the Dutch market. This made working with them ultimately unfeasible for a small company.
That's when Pluscloud turned to Proshore's development team as a service, based in Nepal.
I quickly felt like they were colleagues of ours and we're just one team. The joy those guys had with the work and the challenges we could deliver was good to see. It was also a lot of joy for me to see that we could share this joy at work.
Initially, Proshore offered Pluscloud the flexibility needed, in terms of capacity, to respond to their client needs. They were able to dial up and dial down on developers as and when needed, and at short notice.
Since then, collaboration has evolved. Proshore has helped Pluscloud to build all kinds of additional features for customer service, beyond the reach of standard Zendesk functionality. For example, we helped consolidate a variety of customer touchpoints into one place, so that businesses establish a clear overview of how the customer is interacting, their behavior on the website, whether they've used online chat facilities, and if they've communicated by phone. This enables companies to gain insights beyond what Zendesk typically offers, and create customer-serving functionality, such as enabling customers to specify a convenient time for a callback.
Whilst Pluscloud implements Zendesk solutions at customer sites, Proshore helps them to realize potential ideas and applications by fully integrating as their development team, currently five developers.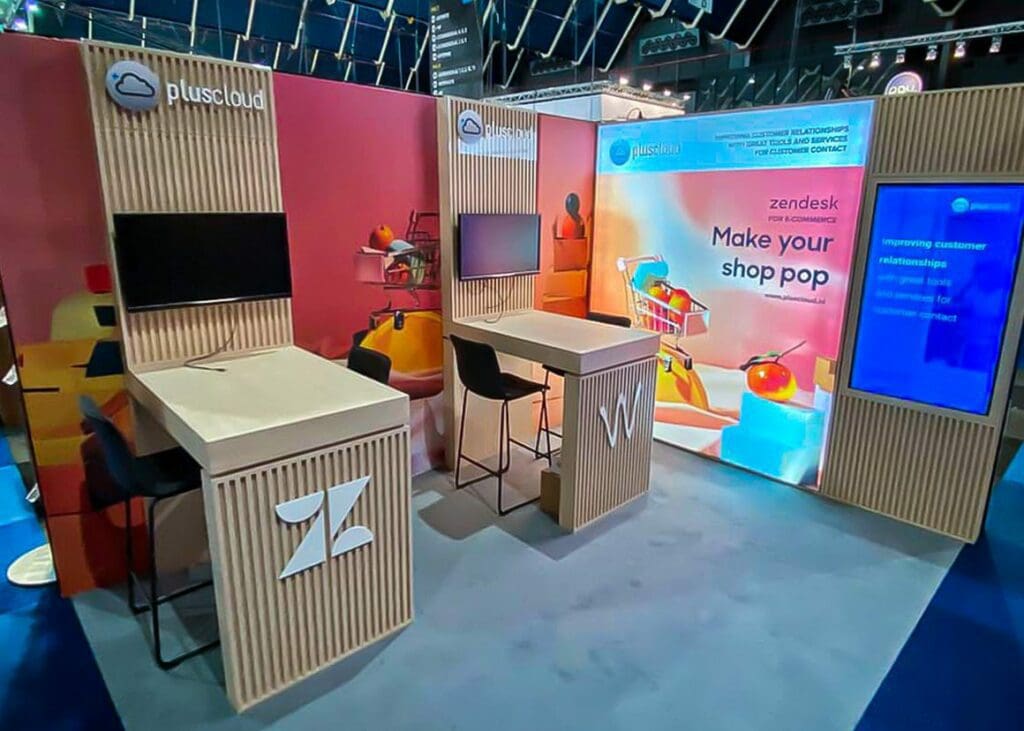 We started with one person and we scaled up fairly quickly to the second and now to the third. The whole onboarding process was so quick that's just impossible to do it yourself when hiring someone.
Pluscloud traditionally specialized in business consultancy, so working with Proshore has enabled them to be more agile and competitive in the software as a service market for customer-facing departments, like company contact centers.
Since the beginning of our partnership, Proshore has helped to create over 10 Pluscloud applications which offer customers previously unavailable functionality within the Zendesk ecosystem.
See what a difference our developer teams as a service can make to your business by scheduling an introductory call with us today.