Proshore Bootcamp: A free program for early-stage IT professionals in Nepal
What is Proshore Bootcamp?
In 2021, we set up a free training program to support aspiring IT professionals as they kickstart their careers – and to showcase the job opportunities available in Nepal.
Whether applicants are interested in becoming a software developer, UI/UX designer, QA engineer, or even a project manager, Proshore Bootcamp aims to help them gain valuable real-world industry experience. Through Proshore Bootcamp, participants get first-hand experience of what it takes to build world-class software, receiving one to one mentoring alongside direct hands-on experience of software development as part of a real-world IT project. Our program helps participants to develop skills, techniques, and understanding that courses, guides, and how-to-videos simply cannot teach.
With coaching from seasoned developers, designers, and project managers who have years of experience behind them, Proshore Bootcamp delivers industry insight and opens the door to further career development opportunities. Taking part in the program, participants discover how leading IT companies work with international clients and how global products and services are developed. They also get exclusive insights into the valuable techniques and processes that experts use. Alongside practical coding skills, the bootcamp includes ten sessions on soft skills, like public speaking – which are vital when managing and participating in teamwork.
The first Proshore Bootcamp
Before joining Bootcamp, I was limited to knowledge from YouTube tutorials and college courses, but the program taught me many things that I would never learn in tutorials and courses. I also acquired the knowledge of working in a team, effective communication, and soft skills in terms of presentation and speaking. Now as a trainee in Proshore, I am still learning a lot on the job and from my seniors.
We launched the first 3-month Proshore Bootcamp in October 2021. There were no specific criteria for applicants because we wanted to get a feel for the organic interest in this kind of program. Whether coming from a background in IT, or training in another field, like economics, all the applicants needed was some basic knowledge of computer programming or software development, and confidence in their potential to succeed.
Our first bootcamp received around 59 applications for the 10 available spaces, so competition was fierce, with applications coming from diverse locations, from Kathmandu to rural communities. Based on the quality of answers, and their desire to learn, we created a shortlist of 30 to 35 potential bootcampers and then interviewed them one to one. Due to the pandemic (and because Proshore works as a remote development 'teams as a service'), this was done virtually. With 10 bootcampers chosen, bootcamp began!
We decided early on that we wanted the bootcampers to develop a piece of software for real-world use by Proshore. In this way, Proshore would act as the client and the bootcampers as Proshore. So we identified a roadmapping tool as a suitable task. The bootcampers worked as their own remote team, actively contributing to the project, whilst receiving coaching and guidance from senior Proshorians. On the successful completion of Proshore Bootcamp, they received certification of learning to:
Understand and work within Agile software development teams.

Gain new skills to help them develop as an IT professional.

Start a career as a software developer or project manager.
Lessons learned from the first Proshore Bootcamp
Reflecting on our Agile approach to software development, we anticipated that our bootcamp would need to iteratively improve for the next run. For example, we learned that the scope of the project was too broad for the timeframe offered to applicants. In addition, three bootcampers also decided not to finish the program, so by the end of the three months, the software was not quite complete. From our side, we also over-prepared teaching materials rather than letting the bootcampers lead the learning by identifying their own needs. Next time, we plan to provide a clear path of expectations so that bootcampers have a clear roadmap for their project.
The first Proshore Bootcamp had some major successes: seven bootcampers completed the course, and – remember, at Proshore we're always on the lookout for new talent – three actually joined our team as a result. Furthermore, all our bootcampers gained the experience necessary to land an international-level job opportunity in a Nepal-based company, or even grow their own portfolio.
The first iteration was also going to be the start of our learning curve, so we've put all of these wins and points for development into the next edition(s) of Proshore Bootcamp.
Get updated about the next Proshore Bootcamp by filling out this form here. Follow us on our socials to keep updated on career opportunities.
The bootcamp was a great learning experience, especially coming from a non-traditional background. Being relatively new to the field, the tasks and planned sprints gave me the motivation to learn more.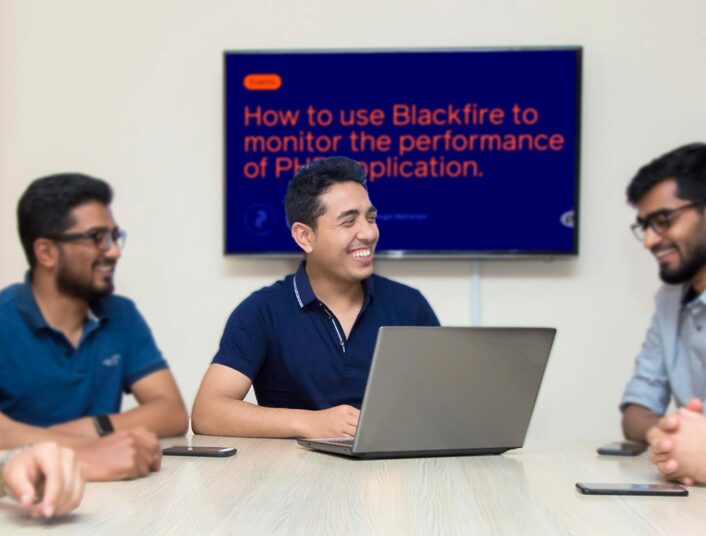 A decade in development: Angel Maharjan celebrates 10 years at Proshore
We live in a time when many workers switch jobs every couple of years or so. This is especially true in software development, where projects typically last months or even…
A guide to hiring offshore PHP Developers
PHP – Hypertext Preprocessor is one of the most used programming languages for web development. As a general-purpose open-source language, PHP is a go-to language for creating dynamic and interactive…