The perfect match: Nikesh Maharjan celebrates 6th year at Proshore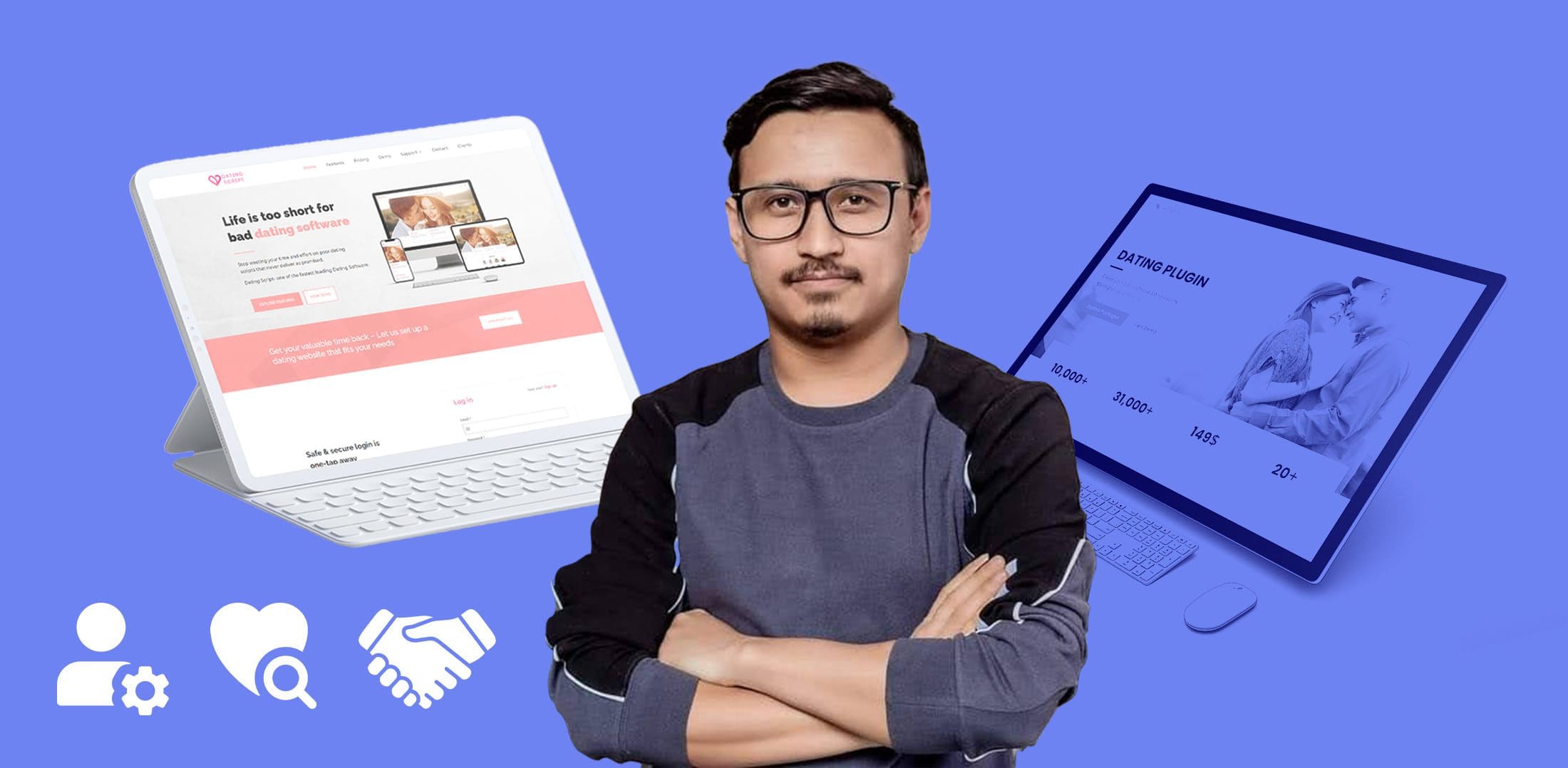 At Proshore, people are important. In fact, when we're hiring, we value personal skills as much as technical skills. So we wanted to bring back the idea of highlighting Proshorian stories by making a series of posts about them.
Kicking the series off with Rajendra, we next spoke to Nikesh Maharjan, Team Leader for dating products. Nikesh has been with the company for over 5 years. We asked him about his journey to Proshore, his career so far, and his plans for the future.
What did you do before joining Proshore?
I'm from Godawari, Nepal – a place of natural beauty near Kathmandu. In 2016, I completed a BSc in Computer Science and Information technology at the Himalaya College Of Engineering.
After graduating, I first started as a PHP web developer, training at one of the top institutes in the city – Broadway Infosys. I'd been working for another IT company for about 5 months when I had the chance to join Proshore.
How did you get started at Proshore?
Proshore was actually recommended to me by my college Head of Department. So I applied for an open role and got an interview.
There were two parts to the interview. The first was an introduction and logical test. The second part was a task-based test to create a homepage for a website. I passed both tests and started working for Proshore in December 2016 as technical support.
After 6 months, I took the opportunity to work two shifts to learn new skills. In the daytime, I worked as a developer and technical support, and in the evenings I worked for the sales team.
Tell us about your current role
I've now been at Proshore for over 6 years! In that time, I've had the opportunity to learn many new skills across different areas, including software development, project management, and sales. I want to learn everything!
Currently, I'm the Team Leader for 3 dating products. Not only that, I'm also a Sales Manager. I deal directly with clients selling our product, bringing custom projects, and planning development projects with the team. That means I'm involved from end to end. After I verify the development, it's delivered, and we hand it over to the client.
What do you enjoy most about working for Proshore?
I love working here. It's a friendly environment, we have opportunities to learn new things, and we're offered flexible working patterns. My role is client-facing, so it's very people-focused.
I really enjoy talking to new people, exploring new ideas, and learning how to handle different characters. I get to meet people from many different countries because our clients are based all over the world, including Europe and the US. Everyone is different! Client handling is something I've improved over the years, with guidance from my managers in both the Netherlands and Nepal.
One of the projects I'm most pleased with was a website for a Korean client. We got around the language barrier, and they were very happy with the quality and delivery of the site. Afterward, they wanted to send us some Korean gifts, but there was a problem, so instead, they sent us tips to hold a party and celebrate!
What's most challenging about your role?
In such a varied role, time management is often a challenge.
Handling multiple customers each day means I need to stay up to date with different projects at the same time. That's why it's so important to keep a record of conversations and ensure nothing is missed!
So I'd say the biggest challenges are effective time management, utilization of the team members, and ensuring we have good project delivery.
Where will your skills and experience take you next?
In the next 5 to 10 years, I want to explore selling other types of digital products, especially in the eCommerce sector. I also want to explore the process of project management within big projects more deeply.
If you could code any piece of software, what would it be and why?
If I could code any piece of software, I'd want to make a system that uses Artificial Intelligence (AI) to help users try on clothes before ordering them. I don't know if it exists yet for clothes, but I've seen a similar solution for glasses on Lenskart.
What it's like being a QA Automation Engineer
There are many career paths to take in software development. Quality Assurance (QA) is a popular choice for developers looking to specialize in quality and reliability. It's also common for…