Proshore's 10th anniversary- Walking together with technology
Proshore's 10th anniversary- Walking together with technology
It was a normal day in the office: busy and fun. People were busy on their own project. In the meantime, a notification pops up in the slack channel "Proshore's 10th anniversary". It was not surprising though. The amazing thing was how time flew. It was just a few months ago when we celebrated the 9th Anniversary.
"I was sure there is going to be fun. I have recently been a member of Proshore and it will be the right time for me to know each other and build a strong bond with them", says Atul who has joined us a week before. On the other hand, Sakar was not happy, as he was going to miss this celebration due to his exams. We missed you there.
Prakash dai was busy responding to the forms about the anniversary. The forms included the preferences of the people. "It's the only time when all the members of Proshore family are together and not divided by some projects. So, we want everyone to participate so that they can relax and have a nice gateway from their day to day work", says Prakash when asked about the importance of participation. Everyone was planning their outing in a different way.
We moved towards outing venue after having lunch in our office. It was 15:00 on the clock when we reached there. When we reached the venue, we had cold juice offered by the resort. It was a sunny day and cold juice turned out to be a good addition to this summer.
We went to our respective room to get fresh. We went to the garden restaurant for snacks. "When I first saw snacks, I was not sure how good it was. There was a sandwich and I am not a fan of bread. Although, I took one as I was feeling hungry. It was amazing. The taste of cheese made it tastier than I expected", said Babish when asked about the snacks.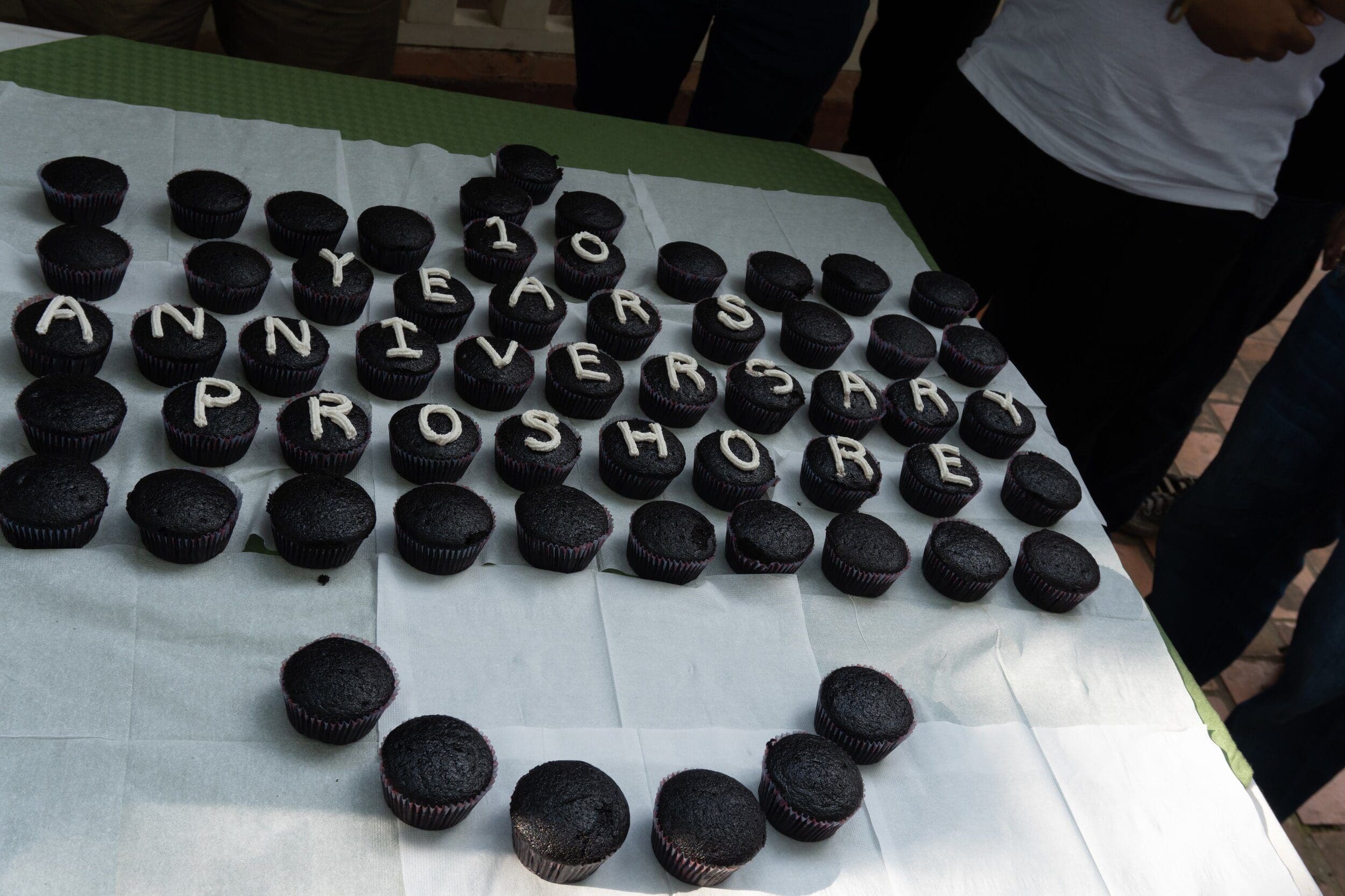 After this, we were expecting a great time ahead and we had it. It was time for team building game named "Scavenger Hunt". There were four members for conducting this game: Prakash, Manoj, Shikha, and Babish. We were divided into 5 teams: Team1, Team2, Team3, Team4, Team 5.
Everyone thought the game would be easy, but it was not. Let me explain the game.
There were 5 tasks in this game and the one who has more correct answers would win the game. The questions were not easy to find as we thought initially. The questions were hidden in a QR code, which was stuck in different parts of the resort. There were a total of 13 QR codes pasted. Each group had 2 QR codes assigned to them. The difficult task was to find the correct QR code for the respective team. And when you find them, the questions were tricky.
I remember the first question: "What is long and hard and has cum in it?" It was difficult to think positive for every one of us. Don't wonder, the correct answer is "Cucumber". I am quite sure that the question was designed by Manoj. God bless him!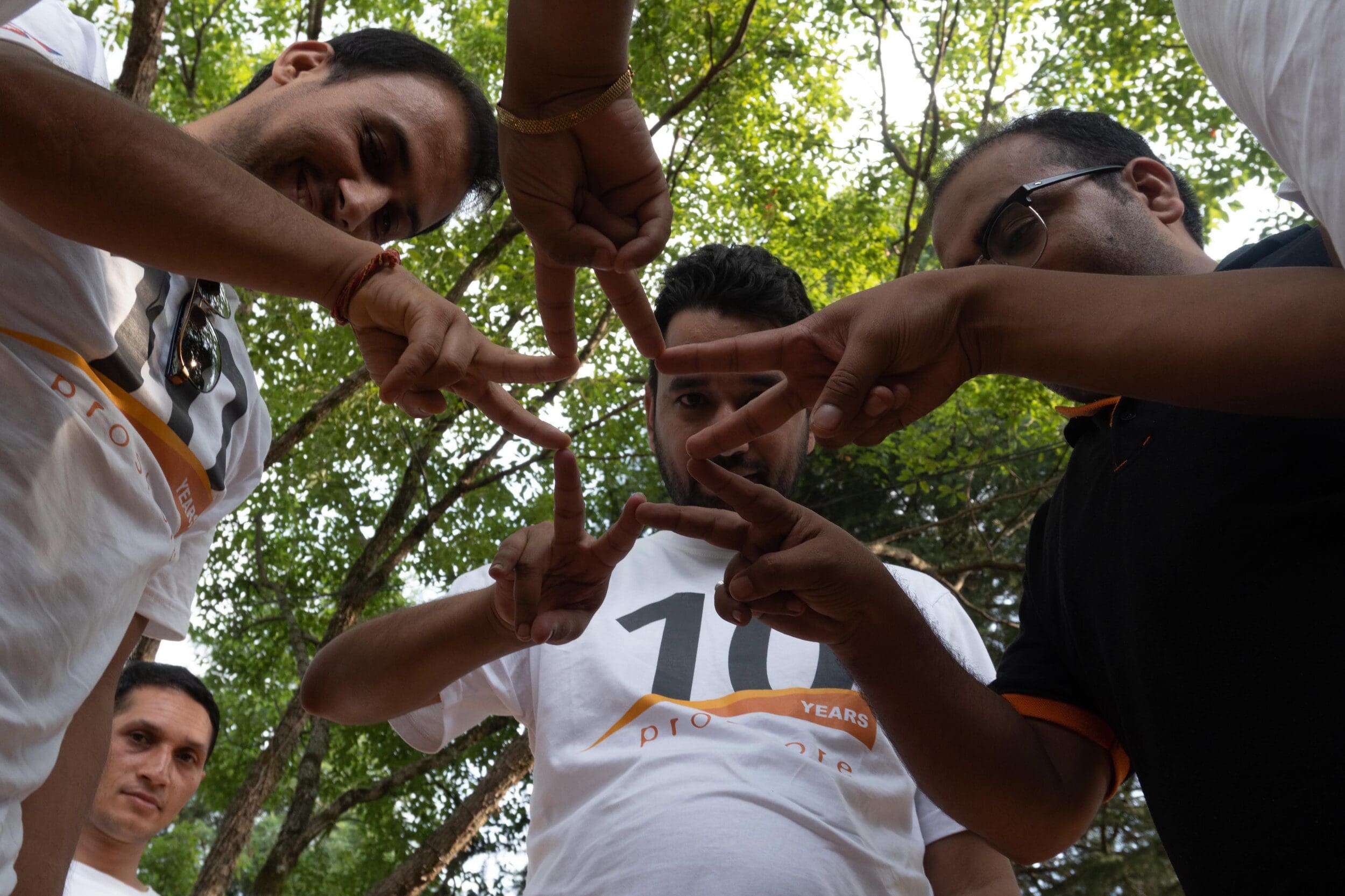 So, it wasn't easy to find those questions for the teams. The surface was never flat, that's why we had to climb stairs many times. It was challenging. The main theme of this game was team building. It taught us how a team should work together to achieve a goal. It helped to know each team member.
Later, we all headed towards the swimming pool.
"Run …splash!". This is the story of every swimming pool.
The interesting thing here is, who didn't know to swim were more excited. They were excited to click the photos rather than swimming 😂. Bikram was eager to click photos with his new Samsung GALAXY S10. The level of drama was increasing as they were posing underwater 😂. I was holding "go pro" because I don't know to swim. That's why I was in poolside clicking the photos. Rajan, Karan, Guru, and Bidur were swimming well. It was 6 in the evening and it was snack time.
Everyone was tired after swimming. In the meantime, snacks would really refresh everyone's mood. People were sitting with own "gang" in different tables 😄. Talks with your friends with a chilled beer in hand is always an amazing feeling. Addition to that, BBQ is always good with beer. After having enough beer, some people were having a healthy discussion with each other whereas another group was dancing.
After hours of dancing and discussion, it was time for dinner.
After dinner, most of the people went to their respective room. Some people were even discussing with some "tequilas"(called whiskey). The topic of discussion this time was again football. Babish, a Chelsea fan was alone discussing with the other two Liverpool fans(Sameer and Arpan). Other two interesting guys: Rudra and Tek were having another discussion, guess the topic? It was "Messi vs Ronaldo". Let me tell you, Rudra is a fan of Ronaldo whereas Tek is of Messi's. As usual, the discussion ended with no conclusion 😂. Babish was playing guitar whereas others were singing along with him. It was already midnight, and we headed towards our own rooms.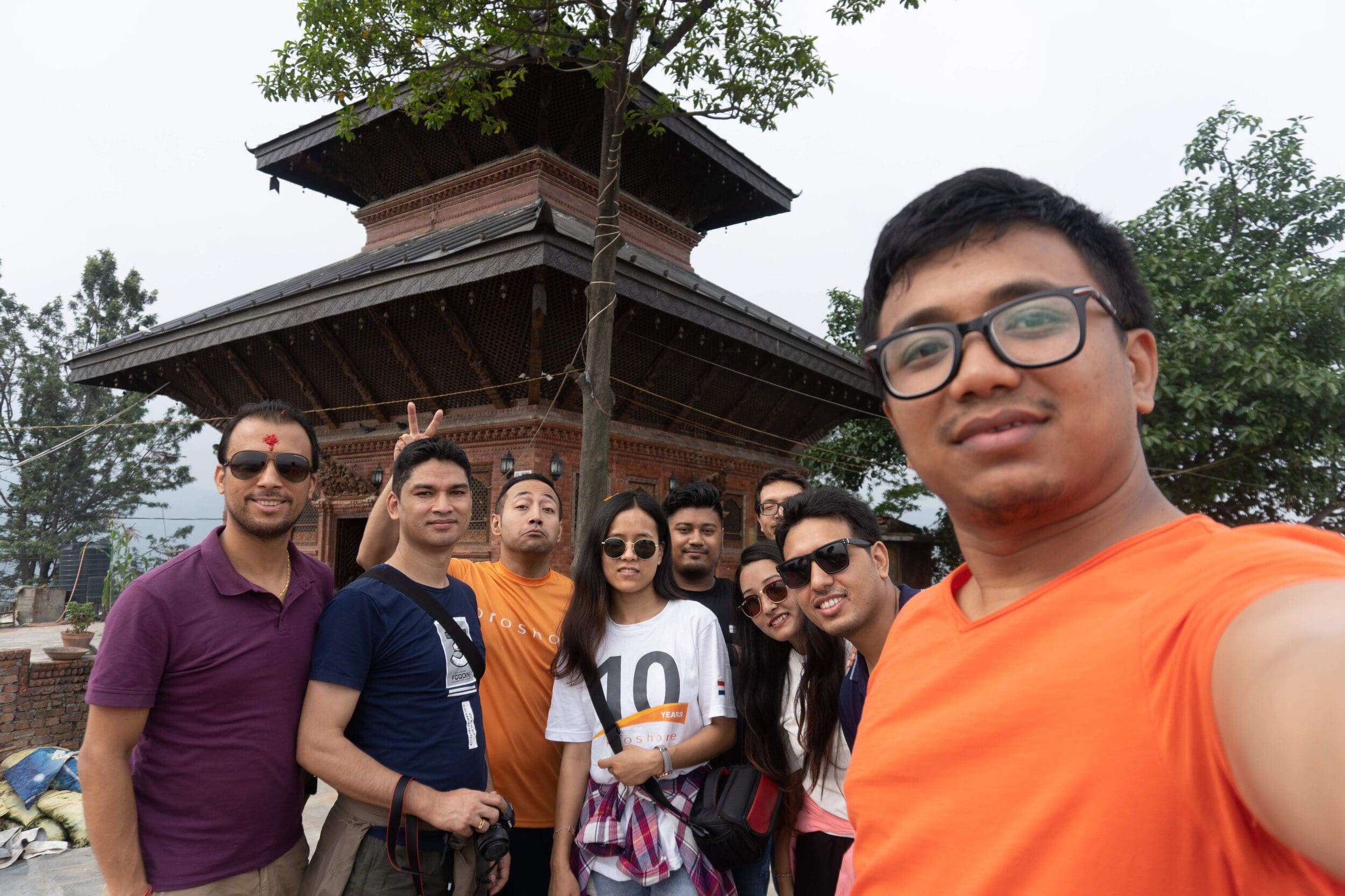 Next day was a hangover for most of the guys. Some of the guys (who didn't drink well last night 😛)visited "Santaneshwor Mahadev" temple which was twenty minutes walk far from the resort. We had a heavy breakfast before swimming. Finally, we packed off and checked out at 12:00 noon.
It was an amazing experience. In my opinion, such an outing helps us know each other very well. People can't be frank to other people in the workplace due to the role assigned to them. That's why outing is important to know each other as they are franker here than in the workplace. This is how you build your team strong.
At last, thanks to our organizing members for making this anniversary activities successful.
You can watch the video of our Anniversary on our YouTube channel.
7 best practices for Cloud Computing
Cloud computing – the delivery of computer services and resources over the Internet – gives companies a number of strategic advantages. But before diving in, it's worth having a clear…